Specialized Programs
Orton-Gillingham Instruction

"Children in the bottom 20% who are clearly 'below grade level' in reading and are unlikely to improve their relative standing without expert, intensive instruction (Moats & Dakin, 2008)." My Orton-Gillingham services offer systematic and sequential instruction. This instruction integrates students' predominate learning style(s) while teaching them the foundations of the English language. While this program is often used to support students with Dyslexia and Auditory Processing disorder, the method and techniques used can assist all learners in developing into stronger readers, writers and spellers.

Brain Training

Even with the implementation of strategic and research based instruction, students may struggle to demonstrate an understanding of content area instruction. Reversals, poor spacing within sentences, and difficulty in lining up numbers in a mathematics problem may all be signs of a weakness in the connections between the right and left brain hemispheres. Using brain training techniques, these connections can be strengthened. Using a carefully selected series of whole body movements, considerable growth can be achieved.

Organizational Coaching

Organizational skills form the foundation for academic achievement. Students may find it difficult to maintain a strong grade point average due to missed assignments, poor notes and lack of clarity regarding teacher expectations. The development of an organizational plan is essential to ensure success. Specific research based techniques will be strategically integrated into session to guide the improvement of student motivation, self-awareness, and attention. As children begin to gain clarity about themselves as learners, their organizational effectiveness improves.

Test Preparation

Preparing for assessments including the ITBS, SSAT, and Georgia Milestones requires a well developed learning plan based on student's strengths and weaknesses. Once students are guided into a deeper understanding of their learning profile, confidence increases and significant improvement in scores emerges. Students begin to understand that testing is a unique experience for showcasing their talents.





---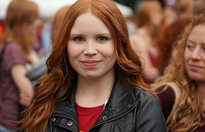 "Ms. Melissa helped my son prepare for an exam for a school in Dubai.
He got in! Now he keeps asking for a tutor thinking they are as wonderful as her."
-Julia T. Dunwoody, GA

---