Educational Services
Individualized Common Core Instruction

Reading
The latest research-based multi-sensory techniques are integrated throughout reading sessions. Using individually tailored instruction, students are guided in the deeper understanding of phonetic principles and their application. Comprehension strategies are selected based on student's learning style and text format. All the while, student's natural interest and curiosity for reading is nurtured.

Writing
Whether your child prefers to write lengthy novels or often appears to be "allergic" to the pencil, I can help. Using proven techniques, I can remediate your child's weaknesses while offering enrichment in their areas of strengths. Children will enjoy writing instruction through hands-on lessons with an emphasis on the writing process. With encouragement and strategic instruction children will watch themselves blossom as writers.

Math
With an emphasis on independent thinking and strategic problem solving, the Common Core principles serve as a guide for teachers to assist children in strengthening their math skills. With guided instruction, the learning process can offer children a deeper understanding of the mathematics process. Allow my services to lead your child in the journey of developing a passion for math through hands-on instruction that strengthens their understanding while increasing their confidence.


Homeschool Support

Tutor Wise offers 3 levels of support to individuals receiving instruction in the home environment.

Learning Coach
I can guide students to become empowered and motivated learners by providing them with tools and strategies to apply in virtual classroom experiences. Using the assignments outlined in the virtual environment, daily lessons are individualized to accommodate your child's unique academic profile.

Curriculum Guide
Using a previously selected workbook program, I can guide your child in attaining a deeper understanding and appreciation for content area information. With a thorough understanding of content delivery, I offer strategies and techniques to accelerate instruction in the areas of your child's strengths and overcome any challenges your child may encounter.

Program Mentor
My services guides families along each step in the homeschooling process. I can assist you with curriculum selection, instruction delivery methods and finding opportunities for socialization. Through listening to your mission for the homeschooling process and coming to understand your child, I will guide you in the implementation of a program to meet your child's individual needs.

Have you implemented an enriching academic program at home and simply need testing support? Tutor Wise offers testing services for all end of the year assessments including ITBS and CoGAT. Contact me today for further information!

Virtual Instruction

With over a decade of experience working with students, I am confident that my services will make a lasting impact on your child's education. All content can be delivered in face-to-face sessions or through a virtual learning platform. Not only is the virtual platform more convenient, studies have shown that E-learning has the power to increase retention rates by up to 60%!


---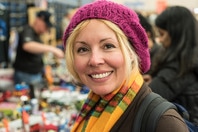 "My daughter is making great progress in math.
Your help made this all happen! Her more recent
report card was simply wonderful. Thank you!"
-Lynne W. Marietta, GA

---
---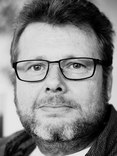 "Melissa is an outstanding tutor. She has done and is doing an excellent job with my 6 year old son. She is a very intelligent and well-rounded person. I highly recommend!" -Tim F. Cumming, GA

---